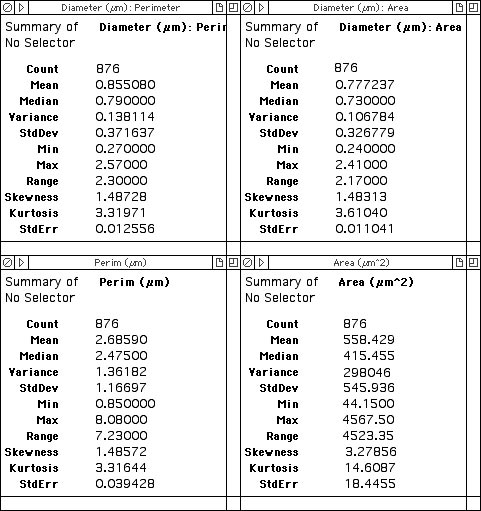 The basic statistics for the measurements of the axons in the optic nerve.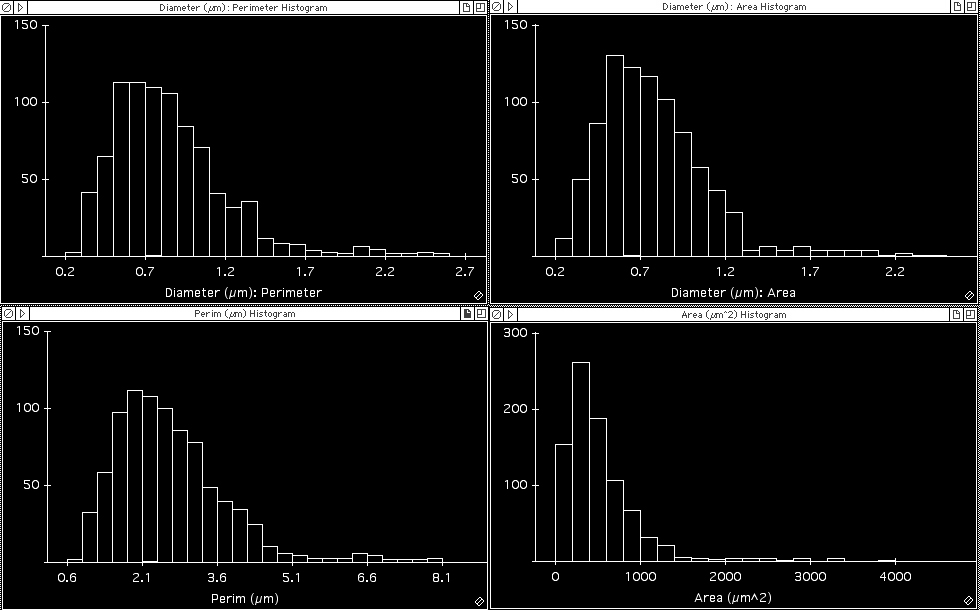 A histogram of the data from micrograph set # 072795A . The measurements are the perimeter and area of axons, with myelin not measured.

Last update: July 31, 2003, by Evan Williams.
Micrograph Library initiated June 24, 2003, by Evan Williams and Rob Williams.